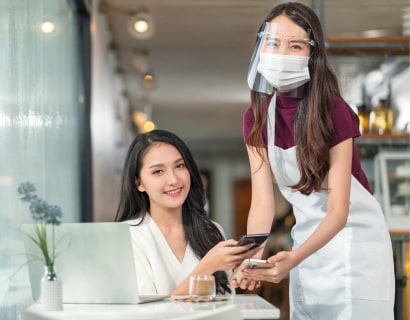 The checkout process can be a real challenge for you and your customers. Too long, too complicated, it can be a bad experience for your customers and give them the opportunity to reconsider their purchase decision, or even to give it up.
The problem for the merchant is to make this step as smooth as possible by enlarging the area dedicated to the payment of purchases. Unfortunately, when space is limited, this choice is synonymous with a reduction in the catchment area, which in turn can reduce your turnover.
With PayWish®, you can equip your salespeople with mobile checkout points. Your salespeople can close the sale and collect payments without asking your customers to check out. You maximize your ability to collect by offering a truly seamless experience, without reducing your selling space.